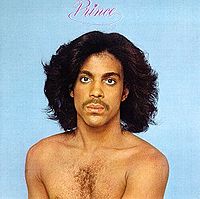 Prince is the second album by Prince that was released on October 19, 1979 by Warner Bros Records.
It was a quickly written album in reaction to his debut "For You."
The album needed to have hits and sell well to make up for the blown budget on his first release.
Worries were stifled with the success of the lead single "I Wanna Be Your Lover" which reached number one on the R&B chart and nearly broke the top 10 on the pop chart.
Tracklisting
Edit
All tracks composed and arranged by Prince.
Side one
"I Wanna Be Your Lover" – 5:49
"Why You Wanna Treat Me So Bad?" – 3:49
"Sexy Dancer" – 4:18
"When We're Dancing Close and Slow" – 5:23
Side two
"With You" – 4:00
"Bambi" – 4:22
"Still Waiting" – 4:15
"I Feel for You" – 3:24
"It's Gonna Be Lonely" – 5:27
Community content is available under
CC-BY-SA
unless otherwise noted.