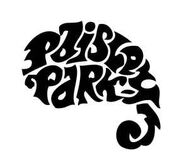 Paisley Park Records was Prince's record label which was distributed by and funded in part by Warner Bros. Records.
It was started in 1985, following the success of the film and album "Purple Rain".
The label shares its name with Prince's recording complex, Paisley Park Studios and the song "Paisley Park" on his 1985 album "Around the World in a Day".
While Prince had great chart success in the 1980s, the success generally did not transfer to other acts.
With the exception of Sheila E.'s 1985 album "Romance 1600" (the label's debut non-Prince release), Tevin Campbell's single "Round and Round" and the Time's 1990 release, "Pandemonium," the label had little commercial successes by artists other than Prince.
In 1994 (due to Prince's feud with Warner Bros.), Warner ended its distribution deal with Paisley Park which effectively closed the label.
Prince retained the masters of all artists, artists advances that were kept by the company and no support from the label. He later started NPG Records, run by Trevor Guy.
The President of Operations for the label was Alan Leeds. Leeds won a Grammy for writing the liner notes for a James Brown album and at one point, he served as Prince's tour manager on several tours. Craig Rice served as President shortly after Alan Leeds left.
Paisley Park Studios
Edit
The Paisley Park studio was designed by architecture firm BOTO Design Inc, of Santa Monica, California and was completed in 1988. It contains two live music venues used as rehearsal spaces.
After the label folded in 1994, Prince continued to live and record at Paisley Park Studios.
Prince's intention before his death was to establish Paisley Park as a public venue à la Graceland. He was found deceased in an elevator at his studio residence on April 21, 2016.
Discography
Edit
Prince Albums
Edit
Albums by Other Artists
Edit
1985: The Family: The Family
1985: Sheila E.: Romance 1600
1986: Mazarati: Mazarati
1987: Madhouse: 8
1987: Sheila E.: Sheila E.
1987: Jill Jones: Jill Jones
1987: Taja Sevelle: Taja Sevelle
1987: Madhouse: 16
1988: Dale Bozzio: Riot in English
1988: The Three O'Clock: Vermillion
1988: Good Question: Good Question
1989: Tony LeMans: Tony LeMans
1989: George Clinton: The Cinderella Theory
1989: Kahoru Kohiruimaki: Time the Motion (Japanese release only)
1989: Mavis Staples: Time Waits for No One
1990: Kahoru Kohiruimaki: Time the Motion Live (Japanese release only)
1990: The Time: Pandemonium §
1991: Eric Leeds: Times Squared
1991: T.C. Ellis: True Confessions
1991: Ingrid Chavez: May 19, 1992
1993: Carmen Electra: Carmen Electra
1993: Mavis Staples: The Voice
1993: George Clinton: Hey, Man, Smell My Finger
1993: Eric Leeds: Things Left Unsaid
Community content is available under
CC-BY-SA
unless otherwise noted.