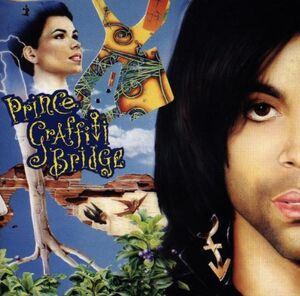 Graffiti Bridge is Prince's 12th studio album and the soundtrack to the 1990 film of the same name.
It was released on August 21, 1990 by Warner Bros. Records & Paisley Park Records.
The album peaked at #6 on the Billboard 200, becoming Prince's third consecutive chart-topper (following "Lovesexy" and "Batman").
Nearly every song on the record was written by Prince despite the handful of artists performing (including Tevin Campbell, Mavis Staples and The Time).
The album produced the hit singles "Thieves in the Temple" and "New Power Generation" which was an anthem in two parts celebrating Prince's newly created backing band, The New Power Generation.
The band would get its first official outing on Prince's next album "Diamonds and Pearls."
Even though its 17 tracks constituted a double album, the significance of this was obscured by the rising popularity of the CD format.
Community content is available under
CC-BY-SA
unless otherwise noted.